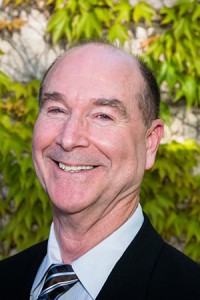 Mike Brooks
Mike comes to Seattle from the east coast. A job transplant with a one year contract and then head "back home" was his plan. That was more than 20 years ago!
It didn't take long for Mike to become enthralled with The Northwest's nature and hospitality. Now an avid hiker, climber, certified SCUBA diver and student pilot, Mike enjoys the Northwest from all angles.
Mike joined KING FM in the spring of 2007 and enjoys returning to his "radio roots". His first radio job was at a classical radio station in his hometown of Baltimore, MD.
When not busy working on the radio Mike enjoys volunteering at his son's school where he recently established a campus radio station run by the students.
Email Mike at michaelb@king.org.
Enjoy Music That Speaks To Me
Below is a list of some of my favorites. The exercise of having to choose only 10 favorites hardly seems fair and I'm sure that in a week I'd likely make some other choices but these are certainly at the top of my short list of desert island discs!
My Recent Blogs
Let's Talk on Twitter
Why I Support Classical KING FM
A first blush the concept of supporting a station that broadcasts classical music seems more than appealing but let's dig a bit more deeply to see what sets KING FM apart from others who may offer some of that same music. Beyond the broadcasting of music KING FM lends a unified voice to the local arts scene, a social crossroads, a one stop shop to find out where and what's musically happening in the Northwest. In a world of algorithmically derived playlists and cookie cutter CD broadcasters KING FM is unique. KING FM hosts curate the classics offering insight and context to the music you love. KING FM hosts take to you front row, center seat and even back-stage for broadcasts of The Seattle Symphony, The Seattle Opera, Pacific Northwest Ballet, Symphony Tacoma, Olympic Music Festival, Seattle Chamber Music Society and the list goes on from there as we work to bring you the classics with a Northwest twist. I'm sure you could add a few favorites to this appeal but you get the idea. KING FM is one of a kind and that's because we are you, you own this station. We are truly Public Radio.
Please donate now, gifts of any size make a difference.