Classical Classroom

There's a rumor going around that classical music is hoity toity. At Classical Classroom, we beg to differ. Come learn with classical music newbie Dacia Clay and the music experts she invites into the Classical Classroom.
Subscribe on iTunes
Learn more about Classical Classroom
Seattle Chamber Music Society: Classical Conversation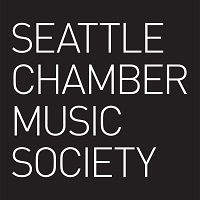 KING FM's Dave Beck talks with the world-class artists who participate in the Seattle Chamber Music Society's Winter and Summer Festivals. Their conversations provide an in-depth look at the chamber music performed at the festivals. This podcast is a production of Classical KING FM and SCMS, and is engineered by Bill Levey.
Subscribe on iTunes
Learn more about SCMS
Seattle Opera Podcast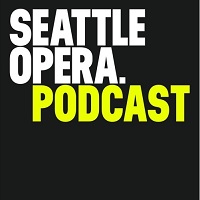 The Seattle Opera Podcast is for everyone. Are you an opera newbie (or maybe need a refresher)? Check out the SO's opera 101 lessons. These short and entertaining overviews of the SO's operas are a great place to start. Already an opera fan? Check out episodes that take a deeper dive into the operas. This podcast is a co-production of Seattle Opera and KING FM.
Subscribe on iTunes
Learn more about the Seattle Opera
---
Coming soon!
KING is excited that more new podcast content is on its way. Stay tuned to this page for more information.
---
What's a "podcast," exactly?
Glad you asked! There are three basic things that make podcasts different from other digital audio: 1) you can subscribe to them, and 2) you generally use an app like iTunes or Stitcher to access and listen to them, and 3) you can download them and listen to them whenever you like. The apps make it easy to search for the topics in which you're interested, you can subscribe to as many as you like, and 99% of the time, they're free! Have more questions? Feel free to contact us.
---
Support New Projects at KING FM


If KING podcasts are part of how you enjoy classical music, consider becoming a supporter. When you donate to KING, you're not only helping us play great music on our FM signal – you're also supporting great new projects like our podcasts and online streams, making classical music and classical music education accessible to a global audience.
---