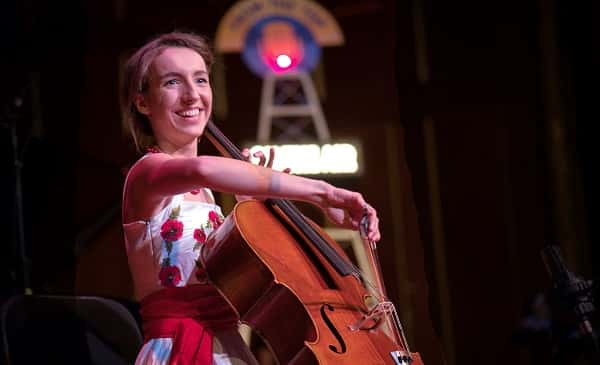 Showcasing the Great Musicians of Tomorrow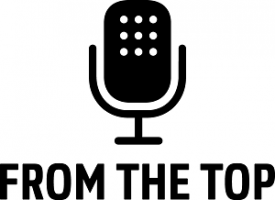 Pianist Christopher O'Riley hosts From the Top, airing every Saturday from 7:00-8:00pm Pacific Time on Classical KING FM. The traveling program showcases the quirky stories, musical talents, and character of young classical musicians.  The organization also seeks to engage and empower future music lovers through video broadcasts, scholarships, and arts education programs.
---
Young artists featured on From the Top perform in Seattle's Chihuly Garden and Glass, below.
---
ABOUT THE HOST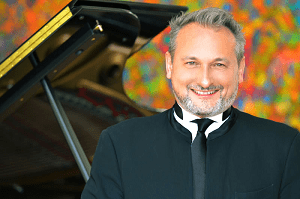 Acclaimed for his engaging and deeply committed performances, the pianist Christopher O'Riley is known to millions as the host of NPR's From the Top.  His repertoire spans a kaleidoscopic array of music from the pre-baroque to present-day.  He performs around the world and has garnered widespread praise for his untiring efforts to reach new audiences.
Now in his fifteenth year on air, Christopher O'Riley introduces the next generation of classical-music stars to almost a million listeners each week on From the Top, broadcast by 250 stations across the United States.  O'Riley also hosted the Emmy Award-winning television series From the Top at Carnegie Hall, and has collaborated with Yo-Yo Ma, Bobby McFerrin, Midori, Béla Fleck, Joshua Bell, Hilary Hahn, Sir James Galway, Michael Feinstein, and many more.
Learn more about From the Top here.
---
From the Top is made possible through the support of listeners like you!